OUR SERVICES
Whether you are in the market for help with individual projects for your non-profit or someone to run your next campaign, JFT Consulting can create a program that fits your needs and your budget. From small copywriting projects to event planning to complete top to bottom general consulting, we are here to help you.
Digital Media
JFT Consulting knows that in the 21st century, Facebook, Google ads, and Twitter are often the most effective ways to get your message out there. That is why we help with your online presence and digital advertising.
Direct Mail
Whether its fundraising or voter contact getting your message out to highly targeted audiences is critical for success. From copy writing to package design, from list rental and selection to data work, JFT Consulting gets high deliverability and high open rates.
Phone Programs
Think phone solicitation is obsolete? Think again. "Old fashioned" phone based programs for fundraising, polling, advocacy and turn out are still widely used, widely successful, and cost efficient. We will dial the right numbers and get the right results.
TV and Radio
Our experience on multi-million dollar presidential campaigns and Super PACs has given us the expertise in creating the full spectrum of award winning TV and radio ads. We know how to write, create, and place your ads in the right markets to get your message out to get you the biggest bang for your buck.
Website Design
Like what you see here on this site? Let us build you a cutting edge, high-traffic website of your own. Get in touch with us and we will make it happen quickly without cutting corners.
High Dollar Fundraising
We can design, implement, and manage a detailed, highly successful high dollar solicitation program for your organization or campaign. And we can help you find the right lists for your message and cause. With a strong track record in helping organizations and candidates raise tens of millions of dollars through personal solicitation programs, you have come to the right place.
EVENT PLANNING
Let us handle all the details of your organization's or campaign's events. From intimate high dollar fundraisers, to 20 person mixers, to 10,000 attendee rallies, we can help plan, produce, and carry out your event needs.
About
Everything you wanted to know in one place
There is no substitute for more than 40 years of experience
John is a life-long political and public policy activist. He started working the polls at age 8 and managed his first campaign at age 14. He is the founder and President of JFT Consulting, Inc., a political and non-profit consulting firm that specializes in political strategy and management, fundraising, strategic planning and grassroots lobbying. John also served as the Campaign Manager for the Ron Paul 2012 Presidential Campaign Committee and as National Political Director for the 2008 Ron Paul Presidential Campaign.
And growing!

Fundraising, Direct Mail, Digital Advertising, and More

We have been there and done that
OUR CLIENTS
Satisfied and Successful
RAND PAUL
Senator (R-KY), Presidential Candidate
John was an integral part of Dr. Paul's victorious 2010 senate campaign and leading up to the 2016 presidential election, John was president of the only Rand-endorsed super PAC: America's Liberty PAC.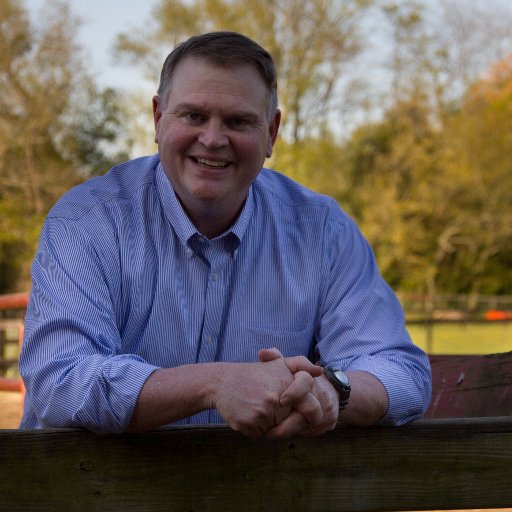 COLIN BONINI
State Senator (R-DE), Gubernatorial Candidate
in 2016, John helped orchestrate the campaign of Colin Bonini, who would go on to win the Republican primary.
National RIght to Work
"No one should be forced to pay tribute to a union boss in order to get or keep a job."
John spent 14 years with the National Right to Work Committee, serving as Vice President from 1998 to 2004.
THOMAS MASSIE
Congressman (R-KY)
John worked on Congressman Massie's 2012 and 2014 campaigns and provided valuable expertise to ensure victories for this staunchly conservative defender of liberty.
Club for Growth
"Prosperity & Opportunity Through Economic Freedom"
John's experience and expertise helped Mike Farris in a close race for Lieutenant Governor of Virginia in 1993.
Ron Paul
Congressman (R-TX), Presidential Candidate
The founder of one of the largest political movements of our generation, Ron Paul has ignited a spark for liberty throughout the country. John is proud to have been a part of Dr. Paul's presidential runs in 2008 and 2012. John is one of the Paul family's most trusted consultants.
Ollie North
Candidate for US Senate
in 1994, John had the pleasure of working with Marine Corps veteran and American hero, Ollie North, in a close senate race that came down to a margin of less than 3%.
Other Notable Clients
America's Liberty PAC
America's Foundation for Law and Liberty
America's Liberty Committee
Campaign for Liberty
Campaign for Liberty Foundation
Liberty PAC

Club for Growth
Committee for a Constructive Tomorrow
National Right to Work
Saber Communications
Primary Data Solutions
Bonini for Governor (DE) 2016
Curtis Coleman for Governor (AR) 2014
Clint Didier for Congress (WA) 2014
Cong. Thomas Massie for Congress (KY) 2012, 2014
Corey Stewart for Lieutenant Governor (VA) 2013
Ron Paul Presidential Campaign 2012
Bob Fitzsimmonds for State Senate (VA) 2011
Rand Paul for Senate (KY) 2010
Ron Paul for President 2008

Corey Stewart for Chairman (VA) 2007
Mike Rothfeld for Congress (VA) 2000
Jim Gilmore for Governor (VA) 1997
Ollie North for US Senate (VA) 1994
Mike Farris for Lieutenant Governor (VA) 1993
Pat Robertson for President 1988
Stan Parris for Governor (VA) 1985
Guy Farley for Congress (VA) 1984
Contact
We are here to help you succeed